2017 FANRPAN Youth Award winner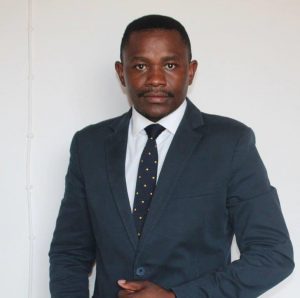 Born and raised on the north-eastern coast of South Africa, in the sugar cane producing area, now farming over 800ha in the Highveld region in the eastern part of Gauteng Province bordering Mpumalanga Province of South Africa. Gift Mafuleka is a tried and tested emerging commercial farmer with 13yrs of commercial farming experience in the field of crop production and cattle breeding. Gift launched his long life dream by completing a 4 year Bachelor's degree in Agriculture majoring in Crop Production in 2005 accompanied by an initial 3 years of experiential learning in the years 2003, 2004 and 2005. In August 2006 Gift got employed by the Agricultural Research Council – Grain Crop Institute (ARC-GCI) as a Research Technician on grain sorghum program. In November 2006 Gift joined McCain Foods SA, based at McCain Farms, as a Farm Unit Leader, from which he got promoted in 2008 to a Crop Unit Manager position, responsible for potatoes, peas and sweetcorn in the same Highveld region where he now farms.
In 2009 Gift started his own commercial farming business to pursue his childhood dream of becoming a commercial farmer. As a commercial farmer Gift works and trade under his entity called Mphiwe Agriculture Group (Pty) Ltd T/A Mphiwe Farms. Since then, Gift has received recognition by various stakeholders in the South African agriculture industry, these include winning a National New Harvest (Emerging Farmer) of the year in 2011 organised by Toyota South Africa, winning a Young Farmer of the Year award by Gauteng Provincial Department of Agriculture in 2013, as well as winning National Young Agricultural Entrepreneur of the Year by the National Department of Agriculture, Forestry and Fisheries in 2014 and many more Gift has managed Mphiwe Farms to be a sustainable a profitable business in 5 years of inception.
Gift has since embarked on capacitating himself by studying, completing 2 management and leadership development certificate with UNISA School of Business Leadership and UFS Business College. He also participate in various agricultural forums and groups in the African continent to contribute and share experience, to expand his networks, to broaden his knowledge and to gain exposure to many things that an entrepreneur needs to be re-energised, more inspired and wholly developed with aim to positively pass these on to every young person that he mentors and inspire. In some of his latest professional achievements Gift has been elected by fellow emerging commercial farmers to serve in the Board of Directors of Potatoes South Africa (PSA) as well as to the Executive Management of Grain South Africa (Grain SA). These are the biggest agricultural commodity organisations in South Africa. Gift is married to Salome and both have 3 kids, Kuhle (11), Thando (7) and Ndalo (3).