The Agribusiness division supports the smallholder farmers with their endeavours to export their products through a programme called business linkages.  The business linkages programme aims to assist small producers of fresh fruits, vegetables and nuts in accessing the international markets by enhancing the productive capacities, enhancing compliance with technical requirements and by promoting certification. This programme seeks to integrate small agro-businesses into sophisticated supply chains, whether domestic or international as well as to help those producers seize opportunities for trade in horticulture and agri-food products.
The objectives of the business linkages programme
To increase access to markets for smallholder farmers
To ensure compliance with technical equipment.
To provide business support service to selected groups of smallholder farmers
To provide ongoing advisory support to smallholder farmers.
To facilitate the provision of technical support and on-farm training.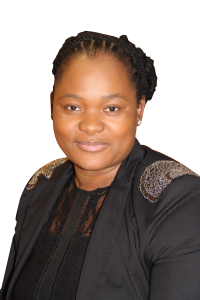 Nonhlanhla Gwamanda – Senior Economist
NGwamanda@namc.co.za | (012) 341 1115
The projects within the business linkages programmes are:
Supply Chain and Logistics Development Programme (SCLP)
The NAMC in collaboration with the Department of Agriculture in the Western Cape facilitate the implementation of the SCLP project in the Ceres and Grabouw regions of the Western Cape. The aim is to assist small producers of fresh fruits and vegetables (FFV) in accessing international markets particularly the EU, by enhancing productive capacities and enhancing compliance with technical requirements and by promoting certification. The programme is currently being funded by the Department of Agriculture in the Western Cape (WCDoA). As Project Management Unit (PMU), the NAMC implement specific business support activities with inputs from WCDoA (i.e technical support, marketing support, and business linkages with potential buyers) by reverting back to its existing network of partners and/or by contracting new implementing agencies with the respective knowledge and resources.
The first phase of the project started in 2010 and ended in September 2012 when the contract between NAMC and International Trade Centre (ITC) came to an end. The NAMC then signed the new MoU with WCDoA to continue with phase three of the project. The SCLP project operates through its Project Steering Committee (PSC) that meet quarterly to assess the progress of the project, identify any gaps and come up with interventions.
FABCO diagnostic analysis Limpopo
The NAMC engaged with FABCO and Stargrow Development on the export market development initiative for Tzaneen farmers. FABCO is a hybrid primary agricultural cooperative based in Tzaneen with an active membership of 340 members. The Cooperative was formed in 2014. FABCO members produce different types of agricultural products, but the main sub sectors are fruits and vegetables. The NAMC has assisted FABCO with. Comprehensive diagnostic analysis and profiling of the farmers. A technical plan was developed and discussed with the relevant stakeholders for their consideration.