CONGRATULATIONS TO THE NEW MANAGEMENT COMMITTEE OF AEASA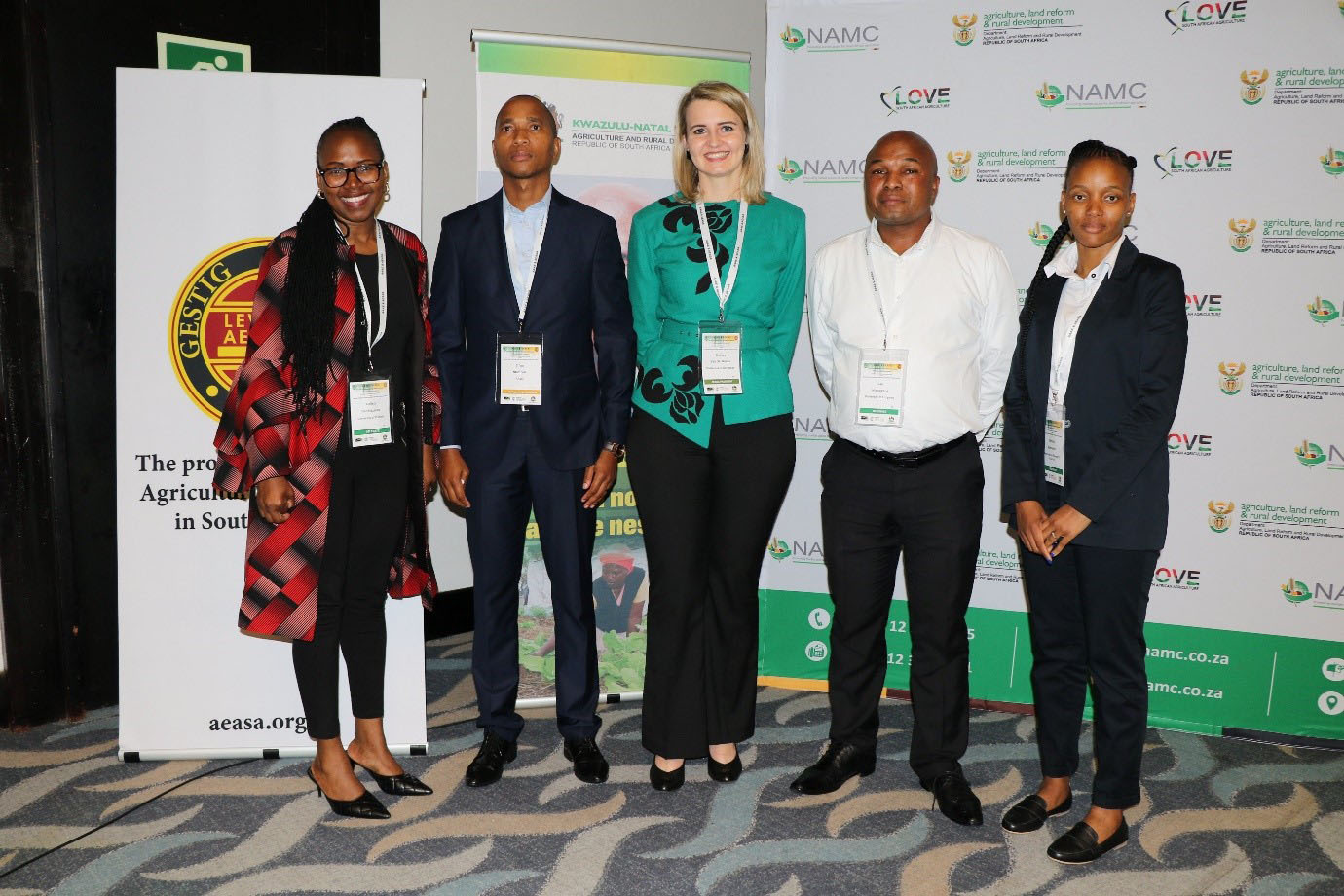 The National Agricultural Marketing Council (NAMC) extend its well-wishes to the newly elected management committee (MANCOM) of the Agricultural Economics Association of South Africa (AEASA).
The newly elected MANCOM Members were elected at the joint 7th African Conference of Agricultural Economists and 60th Annual AEASA Conference, which was held in Durban, South Africa from 18-21 September 2023. The theme of this year's conference was: "Through Crisis: Building Resilient Agri-Food Systems in Africa".
AEASA is a professional association that promotes the interests and development of agricultural economists in South Africa and across the Continent. NAMC and AEASA have a long-standing partnership in various initiatives and NAMC also previously served as the association's secretariat.
The new management committee of AEASA was elected on 19 September during AEASA Annual General Meeting.
Below are the members who have been elected to the Management Committee of the association:
Dr Sifiso Ntombela, from the Department of Agriculture, Land Reform and Rural Development, was elected the President of the Committee.
Prof Jan Hlongwane, from University of Limpopo, was elected the Vice President of the Committee.
Dr Manana Mamabolo, from the Agricultural Research Council, was elected the additional member of the Committee.
NAMC has confidence that the newly elected members of the AEASA Management Committee will continue to uphold the vision and mission of the association, and to provide leadership and guidance to its members and stakeholders.
The Agricultural Economics Association of South Africa (AEASA) is the professional organisation of Agricultural Economists in South Africa. It was established in 1961 and held its first annual conference in 1962. AEASA has positioned itself strategically for the 21st century to enable it to be relevant for all agricultural economists, thereby assisting them to serve their communities. The shared vision is that AEASA's products and services should support all agricultural economists active in the industry irrespective of race, language, gender, career choice and educational level.